Genre: Young Adult, Fantasy, Novella, Gothic, Paranormal
Series: Caster Chronicles #2.5
Publisher: Little, Brown Young Readers
Publication Date: August 2nd 2011
Source: Own
Goodreads Summary:
When Link joined his best friend, Ethan Wate, on a quest through a mysterious network of underground passageways endlessly crisscrossing the South, he knew the journey would be dangerous. But returning home to Gatlin, South Carolina was just the beginning…

Wounded during a climactic battle, Link discovers that tending his injuries won't be as simple as visiting a doctor and that healing his arm should be the least of his worries. For being bitten by a Supernatural does more than break the skin — it changes a person, inside and out, turning Link into someone more and more like the dark creature who injured him.

In this never-before-seen short story by New York Times bestselling authors Kami Garcia and Margaret Stohl, listeners witness Link's heart-racing transformation. Dream Dark is set before the much-anticipated third Beautiful Creatures novel, Beautiful Chaos, and as a special bonus includes an exclusive sneak peek at the first five chapters.
Kevin T. Collins Narrator Goodreads Profile
Last time I read anything about the Caster Chronicles was a year ago when I finished Beautiful Darkness. I hadn't picked the other books because they were really, really big, I had ARCs to read, and I felt I needed a big recap of the previous two books. In other words, I had extreme laziness. The other day I read Marianne's post about audiobooks and thought of hearing this one I had in stock. One of the best decisions I took this week, and probably one of the worst. I'm addicted to audiobooks now.
After Lena's claiming in the Great Barrier, where she split the moon when she decided to be both a Dark and Light Caster, things weren't weird only for her. Link, Ethan's best friend, had been bitten by John Breed, a half incubus half something else. Link dismissed this at the moment as he tried to protect Ridley. But one day it just got too weird to just ignore it. First, he couldn't stand eating his mother's white gravy, in which he was able to detect all the smells in it, even her mother's nail as she made it. It nauseated him. Then the overnight growth and strength he began to develop. Other than the great discovery that Link was becoming an incubus, there was also the beginning of the end of days as things in Gatlin began to change drastically, and the Casters were trying to uncover how deep the consequences of Lena's claiming were going to be.
This novella was written with Ethan as the narrator explaining what was happening to his friend after the battle at the Great Barrier a few days ago. Other than having Garcia's and Stohl's great storytelling skills in this gripping Caster Chronicle stories, what made me love this was the narrator. He made the story sound funnier than reading it from a page. He was great in making the voices, from Link's to his mother to Ethan. There are some times when in an audiobook the narrator doesn't do much justice to the story, but this one did. I couldn't stop listening as he described Link's transformation and what was going to happen to Gatlin now after Lena's claiming.
It was so great, I had to hear the five excerpt chapters of Beautiful Chaos, and the next day I borrowed it from the library. I have the book in my house, but the narrator makes it all much, much better. I can't stay and listen to something and do nothing. So because of these audiobooks, I have cleaned my house and done stuff I wouldn't normally do because I'm reading.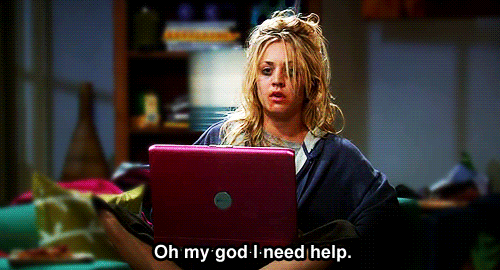 Also, the story in general managed to really grip me in and not get lost in the whole Caster Chronicles because if it mentioned something, like the Great Barrier, or Lena's family, it did a small recap of it. The narrator didn't make me fall at sleep nor bored me. He kept me alert of everything and anything he said, plus it was easy to understand. In general, it was a great story and the narrator really made it worth hearing.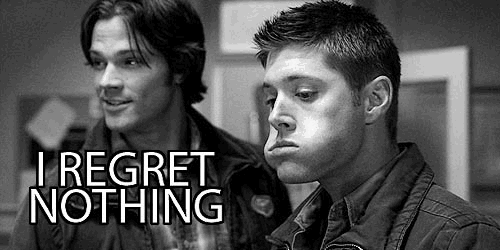 Rating: 5 stars
The following two tabs change content below.
I'm Jennifer. Addicted reader, and lover of books. I'm a full-time college student majoring in English Liturature and Linguistics & Communication, with aspirations of being a professional editor. Among other things. In the meantime, I obsess over books, history, art, and politics. I believe in freedom of speech and reading whatever you want. Open to discussions about anything and everything 🙂
Latest posts by Jennifer Madero (see all)
Related Posts