The False Prince

by Jennifer A. Nielsen
Genres: Action & Adventure, Young Adult
Series: The Ascendance Trilogy #1
Published by Scholastic Inc. on April 1st, 2012
Source: Borrowed from Library, Own
Goodreads
Amazon, Barnes & Noble , The Book Depository

THE FALSE PRINCE is the thrilling first book in a brand-new trilogy filled with danger and deceit and hidden identities that will have readers rushing breathlessly to the end. In a discontent kingdom, civil war is brewing. To unify the divided people, Conner, a nobleman of the court, devises a cunning plan to find an impersonator of the king's long-lost son and install him as a puppet prince. Four orphans are recruited to compete for the role, including a defiant boy named Sage. Sage knows that Conner's motives are more than questionable, yet his life balances on a sword's point -- he must be chosen to play the prince or he will certainly be killed. But Sage's rivals have their own agendas as well. As Sage moves from a rundown orphanage to Conner's sumptuous palace, layer upon layer of treachery and deceit unfold, until finally, a truth is revealed that, in the end, may very well prove more dangerous than all of the lies taken together. An extraordinary adventure filled with danger and action, lies and deadly truths that will have readers clinging to the edge of their seats.
In a divided and discontent kingdom, the only hope is to find the long-lost prince Jaron, the only heir to the throne. When a nobleman of the court takes three orphans from their "homes" and plans to make one of them into the Prince, he recruits a cunning and defiant boy named Sage. Sage is the boy who least has a shot in to be the Prince, but he knows that if he doesn't get chosen, he will most certainly be killed. In comes a dangerous game where every day could be his last, where secrets and conspiracies are hiding beneath the surface. Sage must use his cunning skills to his advantage, if he doesn't want to lose the game… and his life.
This story is one of the most wonderfully written stories I've read in a long time! It has a wonderful "slow-burn" kind of pace, but it's wonderful.
The book is set in Carthya, a rundown kingdom whose enemies are slowly closing in. The world-building was completely believable! I could totally imagine myself in that place and in that time.
What I really loved the most was Sage. Sage was like the Sherlock Holmes of the story. He was always one-upping everyone. You thought you had him figured out, and then BAM! He surprised you again. I am totally in love with Sage. (Is it wrong to be swooning over a 14 year old when I'm 18? sigh) This mainly has to do with the fact that I "read" the audiobook, and Sage's narrator was AH-MAY-ZING. He sounded so mature, but at the same time had a hint of mischief and innocence. I loved that about him. Sage is one of the most wonderful heroes I've read about in a long time.
This book also has some sweet, yet subtle romance. When I say subtle, I mean about a 3% romance, but what romance there is, it's absolutely smile inducing and reinforces the general swoon over Sage. I'm glad that the romance doesn't overtake the plot, because this plot is so complex.
This book teaches us that the most courageous heroes arise from the most unusual situations. It teaches us how important we are, regardless of our status or education.
"A person can be educated and still be stupid, and a wise man can have no education at all."

You think that the book is going in one direction, but suddenly there's this twist that you weren't expecting and it takes you somewhere else. This book is classified as middle grade, but I guarantee you that this is appropriate for adults as well. There's action around every corner, lies, deceit, romance, suspense, mystery… this book has it all.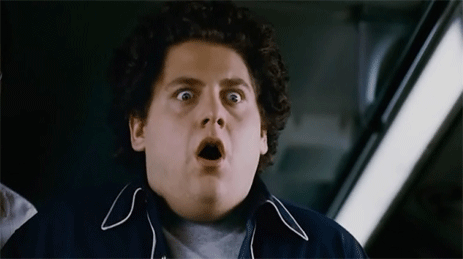 Overall, if you want a story that basically has it all, with wonderful characters and an amazing storyline, then you should definitely pick this one up.
The following two tabs change content below.
I'm Marianne. Professional Fangirl, part-time Blogger. Full-time college student. GIFs are a natural part of my posts, so be warned. I LOVE reading, so definitely feel free to discuss books with me. Opinions are welcome.
Latest posts by Marianne @ Boricuan Bookworms (see all)
Related Posts