Genre: Adult Fiction, Chick Lit, Contemporary Romance
Series: Pre-Earth Series #2
Publisher: Lavish Publishing
Publication Date: May 20th 2014
Page Count: 294 pages
Source: Provided by Publisher in exchange of honest and unbiased review
Goodreads Summary: Hadley and Dominic seem to have it all. Each other. A beautiful little girl named Piper. Endless amounts of time. Fulfilling assignments as spirit guides.
But Piper is not like the rest of them.
What would you risk? What would you give up to secure your loved ones safety?
Fear drives Dom and Hadley to give up everything when they leave Piper behind on the only place the Masters can't go. The Purple Planet.
Piper may look the part, gifted with the soothing tones of lavender, her eyes, hair, even her skin is kissed with a purpled glow, but she's different. She is special. She's alive. Fitting in, in the afterlife, proves to be more than difficult, even after she finds her soul mate, Aiden Hall. He is not only a resident but he runs the bar next door. Just when they reconnect and despite everything Hadley and Dominic gave up, Piper doesn't stay hidden long.
The Masters are back and Piper is taken where she belongs to Pre-Earth.
Attempting and failing at making contact with Piper from the other side, Aiden feels as if there's no other choice but to follow his heart. All the while knowing the risks are great.
Struggling with their reality neither Piper or Aiden remember a thing past waking up. Both feel as if they should remember something. Someone. But what? And who?
Will they end up together once more? Or will they choose to follow an easier path?
If I'm going to be completely honest, when I first finished this book I wanted to rate it 2 or 3 stars. Wait! Don't go yet! Hear me out.
I had a really hard time getting into this book. I won't lie (this is my unbiased my review, after all). I really couldn't connect to the main character, and there were some parts in the story that I felt unnecessary or redundant. I remember myself commenting to Jennifer saying, "I really don't want to keep reading". I'm so glad she convinced me to keep going. By the end of the story, I was clutching the book in anticipation of what would happen next. I can now say that I can't wait for the next book!
This story was about Piper Morris, Dominic & Hadley's daughter. Her story is definitely very interesting… because it has a really different feel to what Dominic & Hadley's was. While the first book was about how soul mates could save each other, this book was about if soul-mates could find each other anywhere, no matter what.
The thing I love the most about Mindy's books is the fact that they make you believe in love. In pure, unwavering, dedicated love. It is so much, that you feel for each and every one of these characters and their lives. You feel invested in their romances and you want to see them succeed no matter what.
That's what made me keep reading this story. I wanted to see if love could survive the most harrowing circumstances.
Mindy definitely created a wonderful thing with these books, and I'm glad I had the opportunity to read this. I really recommend this series to anyone who's ever doubted the power of love.
So yes, at first I had my differences with this book. Yes, I almost didn't want to finish it. But I'm so glad I did. I'm so glad I gave this book a chance. If I had to choose again, I'd still read it, because I really think it's a really amazing experience to witness to souls losing each other and struggling to find themselves again. Yes, I almost rated this 2 stars, but now that I think of it, I couldn't give it anything less than 4 stars.
Thank you, Mindy, for letting me read this book. I'm infinitely grateful.
Rating: 4 stars
Wake Up! We're No Longer Dead centers more on Dominic's and Hadley's child, Piper. Dom and Had are dead, and shouldn't be able to have kids. And yet they do. When The Masters discover this, they decide to take their child away and into where she belongs with the living. In an attempt to keep their daughter safe and with them, they escape to a place The Masters can't go, the Purple Planet. There, everyone is dead. And as Piper grows up she begins to question why she is so different from everybody else. And then she is sent to the world of the living with no memory of who she was, or what she's supposed to do. All the while, Aiden Hall, decides to follow his soul mate and bring her back. But no one comes back from Pre-Earth alive. Both confused with who they are and what they have to find, they stumble into each other and have to decide if they want to chose the path as one or part ways.
In general I thought the book was great, the plot got more defined as the story progressed and characters developed by the end. The progression was a slow buildup and reflection of the characters rather than action most of the time, but it felt nice and left space to wonder what was going to happen and what wasn't. It didn't have much adrenaline to pump through your body, but it got me really frustrated once nearer to the end, but in a good way. I was desperate to know what would happen next and the pages didn't want to fly by faster! The romantic moments had me sighing constantly and wanting an Aiden for my own.
Aiden was a really loveable male character and makes me wish there was someone like him in my life. Maybe there is but I'm too blind to see. He was unsure of sacrificing his in-between life at first but he gave it up for Piper and what they had. He could have let her live a life on Pre-Earth and wait for her to come back to him death, but he decided to join her and it shows how much he really cares for her. Give me some Aiden!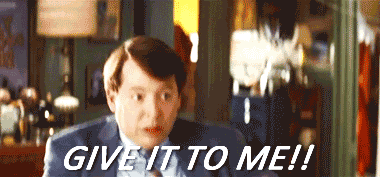 I also particularly liked Piper, even if she had her moments where I wanted to smack her with a book, but I understood her situation and was sympathetic. While on Pre-Earth, she couldn't remember anything previous to having woken up there as an adult. She was strong and stubborn in what she wanted rather than let others tell her what to do.
The other supporting characters felt very real to me most of the time, at least the ones that appeared more than once and contributed to the plot. They felt real with their flaws, their virtues, not just made from cardboard and left there to do whatever they pleased.
And the end… Gosh that end killed me. It was like having my heart torn out from my chest. It was This Morning I Woke Up Dead all over again. It was heart chattering and devastating…
In general, I really enjoyed the story and hope that there's a sequel on it's way. There better be AND soon. Can't believe I have to wait another year again! But if it's even better than this book, then I think the wait is worth it.
I'm greatly grateful for Mindy letting me beta read her book and had that trust in me. I would send her updates of what I was thinking of this or that and why something was happening instead of what I wanted… She was very patient with me. I really enjoyed it and hope to be able to do this again some time with her other stories 🙂
Rating: 5 stars
Overall Rating: 
Author Interview!
Tell us what your books are about in 140 words or less
1.Whether you're an atheist, christian, or somewhere in between, I'm willing to guess you've wondered what happens after you die. I explore a- nontraditional aspect of what might occur. There isn't one higher power, there are many. They're called, The Masters. There are many realms, but I mostly focus on three. Pre-Earth, a place where everyone is alive. Earth, a place where everyone is dead but they don't know it. And the afterlife, 
everyone is dead and they know i
t. In all of my books, everything is centered around a powerful love story. A love so strong it can survive anything. Even death. In This Morning I Woke Up Dead, its all about Hadley and Dominic. In the next, Wake Up! We're No Longer Dead, you meet Hadley and Dominic's daughter, Piper and her soulmate, Adien. And just because, I love Jennifer and Marianne, I'll tell you a bit about the third! It includes all your favorites and its entitled, No One Gets Out Alive
2. What's the best thing about writing of soul mates and the after life?
It brings me a sense of peace and also makes me smile to think that I might be able to be with my soul mate forever. No matter what happens in the afterlife.
3. Do you believe in a higher power?
Yes, I believe there is 'something' more. One god or many, as I discuss in my books, and spirits guiding us throughout our day, but out of respect, I will never know for certain until I take my last breath.
4. Is there a specific message you want your readers to grasp?
 Our lives come and go in a blink of an eye; I still feel seventeen and I'm shocked when I look in the mirror to see a 37 year old staring back at me! But all the same, I cherish all the moments that made me who I am today and I have no regrets. My hope is that we don't get caught up in all the things that don't truly matter, how full our bank accounts are or aren't, who said what about whom, our appearances, ect… and instead, I hope we will realize what's truly important. Our loved ones, seeking out happy moments, learning and sharing our unique gifts with the world, and being grateful for all that we have. Because we never what tomorrow may bring.
5. What books have influenced your life the most?
Instead of books, I'll tell you what authors influenced me, because honestly, they're just too many books to list! I love to read! A few favorite authors are; Alice Hoffman. Kate Morton. Rhonda Byrne. Sarah Addison Allen. Jane Austen.
6. What's your favorite part(s) of a book?
The beginning is fun, I enjoy getting to know the characters and whether I want to invest hours of my time with them. But the middle is great too. As I try to guess how things will play out, I get to learn more about each of the characters. Their secrets. Dream. Wishes. But there's no denying that the ending is the most important and satisfying part of a book! If I've fallen in love with the characters, I want to see how things play out for them, and ultimately 
see them
 find happiness.
9. If you could meet someone, dead or alive, who would it be?
My great Grandpa, Pap Pap. I've heard stories about him from my mom my whole life and it would be cool to finally meet him.
10. You're stranded on an island. Which character of your books is making you company and why?
Dominic Morris. Because, hello! He's super hot. Bur he also has a kind and big heart, likes to keep things clean, likes to run as I do, and can make me laugh!
Anything else you would like to add?
Thanks so much for having me Jen and Marianne! And for the opportunity to talk about something I love, my writing! Thank you to my readers as well. Always believe and never give up!
About 

Mindy Larson
Mindy Rae Boyer Larson was born in 1977 in Provo, Utah. She is the eldest of four children and only daughter. The family moved to the salt lake county in the early eighties when her father got a job at the USPS.
With a very vivid imagination storytelling came only natural. Often she entertained her younger brothers with evening story tales. Her strong passion for reading and a desire to write her own fairy tales led her to write her first book at the tender age of seven. It remains locked up in a box for safe keeping.
At the age of fourteen she baffled her classmates when she looked forward to her honors English homework rather than heading off to the movies or to canyons with the rest. Mindy often completed twenty page book reports on the day they were assigned and rarely got less than A's on her writing assignments.
She has written dozens of kids' books, short stories, and many other works "This Morning I Woke Up Dead" is her first published novel. Currently Mindy is working on the sequel and has plans to publish numerous more and to never stop writing.
When Mindy isn't writing she is looking after her four kids, cats, and dog. Being a passionate person her other favorite pastimes include; working out, playing disc golf, cooking, baking, traveling, and exploring.
After a long search, she has finally found her true love and lives happily ever after in South East Idaho with her four kids, two girls and two boys, and the love of her life.
You can find her through these links:
Giveaway Time!
Enter below for your chance to win a $25 Amazon Gift card plus an e-copy of Wake Up! We're No longer Dead! by Mindy Larson. Open Internationally.
Follow the rest of the blog tour by clicking here!
The following two tabs change content below.
We're two Puertorican girls who want to share our love of reading with the world. We sometimes substitute words for GIFS and either rant or fangirl a lot in our reviews. Talk to us about anything! 🙂
Latest posts by Boricuan Bookworms (see all)
Related Posts