Title: Legend
Author: Marie Lu
Genre: Young Adult, Dystopia
Series: Legend, #1
Publisher: Putnam Juvenile
Publication Date: November 29th 2011
Source: Own
Goodreads Summary:
What was once the western United States is now home to the Republic, a nation perpetually at war with its neighbors. Born into an elite family in one of the Republic's wealthiest districts, fifteen-year-old June is a prodigy being groomed for success in the Republic's highest military circles. Born into the slums, fifteen-year-old Day is the country's most wanted criminal. But his motives may not be as malicious as they seem.
From very different worlds, June and Day have no reason to cross paths—until the day June's brother, Metias, is murdered and Day becomes the prime suspect. Caught in the ultimate game of cat and mouse, Day is in a race for his family's survival, while June seeks to avenge Metias's death. But in a shocking turn of events, the two uncover the truth of what has really brought them together, and the sinister lengths their country will go to keep its secrets.
My thoughts: 
I actually re-read this book. I loved it so much the first time; I HAD to read it again. It's incredible the way that this dystopian was crafted.
Since I'm at a loss for words, I HAD to make this a gif review. If you're not sure what a GIF review is, click here.
Anyways, this book centers around June and Day. June is a 15 year old living legend. She's the only girl to have ever scored perfectly on The Trial (kind of like the SAT's). Day is the most wanted criminal. He's a living legend… but in another way. Day is rumored to have climbed an entire building in under 10 seconds. He's been hunted for a long time, but no one can ever catch him, that is… until June decides to avenge her brother's death, that Day is the main suspect in.
I will hunt you down. I will scour the streets of Los Angeles for you. Search every street in the Republic if I have to. I will trick you and deceive you, lie, cheat, and steal to find you, tempt you out of your hiding place, and chase you until you have nowhere else to run. I make you this promise: your life is mine.
Just with this quote, you know it's going to be amazing.
The storyline
That's what it is: PURE AWESOME.
Reading about 15 year olds as badass as June and Day makes me feel ashamed of my normal life.
Book in general: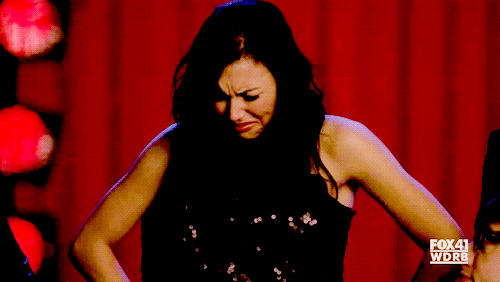 Rating: 5 stars
Find the Book: Amazon | Barnes and Noble | Goodreads
Author: Website
The following two tabs change content below.
I'm Marianne. Professional Fangirl, part-time Blogger. Full-time college student. GIFs are a natural part of my posts, so be warned. I LOVE reading, so definitely feel free to discuss books with me. Opinions are welcome.
Latest posts by Marianne @ Boricuan Bookworms (see all)
Related Posts