Powerpuff Girls: Super Smash-Up

by Various
Genres: Action & Adventure, Children's Books, Comics & Graphic Novels, Fantasy & Magic, Friendship, Humor, Science Fiction, Sequential Art, Superheroes
Published by IDW Publishing on August 18th, 2015
Source: Netgalley
Goodreads
Amazon, Barnes & Noble , The Book Depository

After their victory in the Super Secret Crisis War, the Powerpuff Girls take it easy with a rare VIP tour of Dexter's Laboratory! But when tag-along Dee Dee accidentally activates Dexter's newest invention, the fate of the entire multiverse is suddenly at stake! A dimensions-spanning epic into the worlds of Courage The Cowardly Dog, Cow and Chicken, Foster's Home For Imaginary Friends, and Dexter's Laboratory!
Reading this comic was like stepping through a world directly to my childhood.
This smash-up was as unusual and exciting as that time Timmy Turner (The Fairly Odd Parents) and Jimmy Neutron (Jimmy Neutron Boy Genius) switched universes, or that time Hannah Montana and That's So Raven were in The Suite Life of Zack and Cody.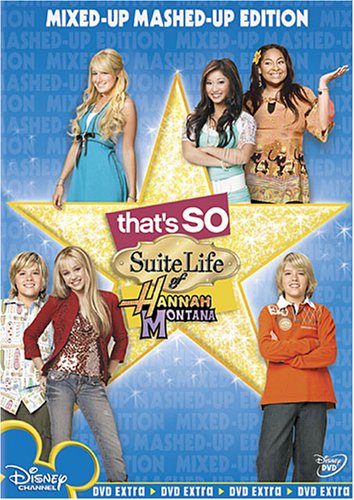 We have that the Professor and the Powerpuff Girls travel through a portal to Dexter's Laboratory where he presents one of his inventions which enables communication with other universes, and other science things.As luck would have it, as Dee Dee is showing the girls a ballerina dance, she gets soaked with the Chemical X and thus becomes a monster. In the whole panic, she jumps into one of the portals. It becomes then the mission of the Girls to find her through various dimensions before she causes extreme chaos and destroys the fabric of time and space.
I got to see all of my favorite Cartoon Network shows here… interacting with each other. About dimensional travel. Can this get more awesome?!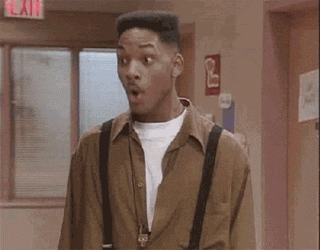 The pages were full of color, or almost devoid of them, depending on what dimension they were in. There was Courage the Cowardly Dog that thinks these Powerpuff Girls are aliens to kill him, then there's Cow and Chicken (which I don't enjoy nowadays much but meh), there was also Foster's Home for Imaginary Friends, and Camp Laslo. Between each dimensional jump (chapters) there was a short story of each universe where we had stories of these characters mentioned, plus some other cameos like Billy and Mandy.
Man, you wouldn't believe the level of fangirling I went through when I saw all that. 
So… this review is completely unnecessary. Love some late 90's and early 00's Cartoon Networks shows? This is definitely for you. And even if you've never seen those shows, you'll probably still enjoy this because it has humor, adventure, ridiculous moments that you'll question just how you or others liked that as kids, and amazing art.
GIF Overview:
Rating: 4.5 stars
Rating Report
Plot
Characters
Writing
Pacing
Overall:
4.5
The following two tabs change content below.
I'm Jennifer. Addicted reader, and lover of books. I'm a full-time college student majoring in English Liturature and Linguistics & Communication, with aspirations of being a professional editor. Among other things. In the meantime, I obsess over books, history, art, and politics. I believe in freedom of speech and reading whatever you want. Open to discussions about anything and everything 🙂
Latest posts by Jennifer Madero (see all)
Related Posts