Title: The Book of Lost Things
Author: John Connolly
Genre: Young Adult, Fantasy, Retellings
Publisher: Atria
Publication Date: November 7th 2006
Source: Own Hardcover
Goodreads Summary:
High in his attic bedroom, twelve-year-old David mourns the death of his mother, with only the books on his shelf for company. But those books have begun to whisper to him in the darkness. Angry and alone, he takes refuge in his imagination and soon finds that reality and fantasy have begun to meld. While his family falls apart around him, David is violently propelled into a world that is a strange reflection of his own — populated by heroes and monsters and ruled by a faded king who keeps his secrets in a mysterious book, The Book of Lost Things.
Taking readers on a vivid journey through the loss of innocence into adulthood and beyond, New York Times bestselling author John Connolly tells a dark and compelling tale that reminds us of the enduring power of stories in our lives.
My thoughts:
The Book of Lost Things is one of my favorite books of all-time. I own a hardcover copy, and I treasure it on my bookshelf like a little kid treasures his candy.
That being said, as much as I love this book, I've never been able to write a coherent review about it because my emotions are always all over the place.
So, since a picture is worth a thousand words, I'm going to use gifs as my words to this review.
Firstly, the story:
While original and compelling, this book is not for children. Forget what the title says, IT IS NOT FOR CHILDREN.
The Book of Lost Things really destroyed a lot of illusions I had of fairy tales.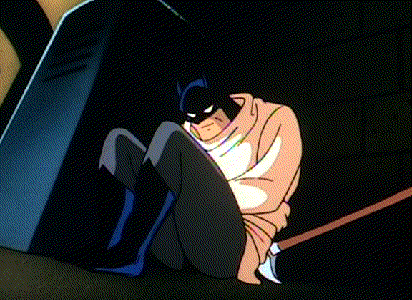 Especially the Red Riding Hood fairytale
And I'm pretty sure I can never see Snow White the same way again
Nevertheless, this story delivers a wonderful message. It speaks to the children inside each and every one of us. It was brilliantly delivered and I couldn't have asked for more.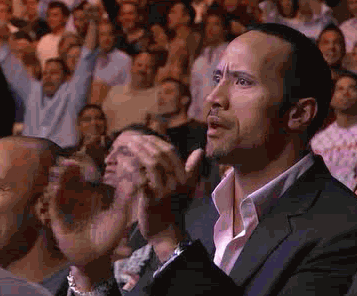 The Characters:
This basically explains it. Each character was unique and colorful; each of them "majestic" in their own way.
The Antagonist:
The Crooked Man is one of the best villains I've ever read. He's wicked terrifying. Seriously, I get chills remembering him. He is nothing like the amazing Rumplestiltskin you see on ABC's show, Once Upon a Time.
The Book Overall:
Rating: 5 stars
Find the Book: Amazon | Barnes and Noble | Goodreads
Author: Website
The following two tabs change content below.
I'm Marianne. Professional Fangirl, part-time Blogger. Full-time college student. GIFs are a natural part of my posts, so be warned. I LOVE reading, so definitely feel free to discuss books with me. Opinions are welcome.
Latest posts by Marianne @ Boricuan Bookworms (see all)
Related Posts