Genre: Young Adult, Dystopian
Series: The Maze Runner, #1
Publisher: Random House Delacorte Books for Young Readers
Publication Date: October 6th, 2009
Source: Own
Goodreads Summary: When Thomas wakes up in the lift, the only thing he can remember is his first name. His memory is blank. But he's not alone. When the lift's doors open, Thomas finds himself surrounded by kids who welcome him to the Glade-a large, open expanse surrounded by stone walls.
Just like Thomas, the Gladers don't know why or how they got to the Glade. All they know is that every morning the stone doors to the maze that surrounds them have opened. Every night they've closed tight. And every 30 days a new boy has been delivered in the lift.
Thomas was expected. But the next day, a girl is sent up-the first girl to ever arrive in the Glade. And more surprising yet is the message she delivers.
Thomas might be more important than he could ever guess. If only he could unlock the dark secrets buried within his mind.
I picked up The Maze Runner because I was preparing myself for the movie that's coming out this same year.I can't believe I hadn't read it sooner!
This is a dystopian that anyone could enjoy. There's secrets, conspiracies and betrayal around every turn.
Since I can't seem to produce coherent words to express how I feel, I've decided to use GIF's as a way to review this book. After all, an image is worth a thousand words…
First off, the characters were all so complex. I never met a single character who wasn't important in this story. Thomas was the protagonist, and he was so likable! But, he was also an unreliable character. (One of my favorite types of characters!). He didn't remember anyone or anything from his past, and yet being in the Maze reminded him of something, something bad.
The "villains" in this story were mostly unseen, yet feared all the same. I couldn't help but feel despair and angst as much as the other boys did. It kind of felt like the villain was "Big Brother" from 1984. Unseen but terrifying!
I also loved the fact that this book also introduced a paranormal aspect. That aspect definitely helped this story grow.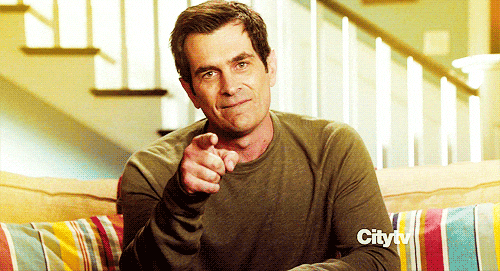 I couldn't stand one thing, though and that was the made up swear words! It was so annoying!
I mean, if you're going to swear just do it. Don't make up words for it. It makes me feel childish.
The book also has a slow start, but once the "good things" start hapenning, you won't be able to put down the book.
Reading Process:
Rating: 4 stars.
The following two tabs change content below.
I'm Marianne. Professional Fangirl, part-time Blogger. Full-time college student. GIFs are a natural part of my posts, so be warned. I LOVE reading, so definitely feel free to discuss books with me. Opinions are welcome.
Latest posts by Marianne @ Boricuan Bookworms (see all)
Related Posts