Hey guys! Don't know what My Perfect Boyfriend is? Click here. Want to join? Just follow the guidelines and join the fun!
Without further ado, here are our perfect boyfriends.
Our Perfect Boyfriend:
Fitzwilliam Darcy from Pride and Prejudice by Jane Austen
**** 
Description: Mr. Darcy is depicted within the novel as a seemingly cold and aloof man. In reality, Darcy is a sincere and generous person. He's selfless and looks out for the people he cares about, even if he does not show it. The narrator of the book describes him as being clever but that he's  also "haughty, reserved, and fastidious, and his manners, though well-bred, were not inviting,". Once you get to know him, he's actually very lovable and sweet and overall amazing.
Why he should be Marianne's Perfect Boyfriend:  Mr. Darcy is the book boyfriend I'd love to have if I lived in Jane Austen's time. He's gentlemanly and sweet, cares for his family, has a selfless heart, and is totally misunderstood. Pride and Prejudice is one of my all-time favorite books, and it's incredible how his character is so well portrayed. I love how everyone thinks he's a snob and rude and whatnot, because it just shows how everyone is not as they seem. Darcy is just a shy person who tries to be himself in a world full of judgemental people. Ever since watching the modern-day web-series adaptation of Pride and Prejudice, my love for Darcy has increased even more.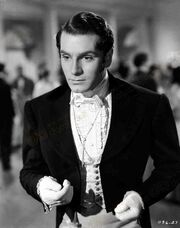 "I certainly have not the talent which some people possess,' said Darcy, "of conversing easily with those I have never seen before. I cannot catch their tone of conversation, or appear interested in their concerns, as I often see done."
"Elizabeth's spirit's soon rising to playfulness again, she wanted Mr. Darcy to account for his having ever fallen in love with her. 'How could you begin?' said she.
'I can comprehend your going on charmingly, when you had once made a beginning; but what could set you off in the first place?' 'I cannot fix on the hour, or the spot, or the look, or the words, which laid the foundation. It is too long ago. I was in the middle before I knew that I had begun."
"In vain have I struggled. It will not do. My feelings will not be repressed. You must allow me to tell you how ardently I admire and love you."
So, my Darcy is played by three different men: Matthew Macfadyen (from the 2005 movie), Laurence Olivier (from the 1940 movie) and Daniel Vincent Gordth (from the Lizzie Bennet Diaries). These three are my perfect Darcys. I love Matthew because he was the first Mr. Darcy I encountered after reading the book, and I thought he was so dreamy and had beautiful eyes and *sigh*…. Laurence Olivier is perfect for Darcy because he can pull off looking like a total gentleman and having the Darcy-ish attitude, plus the movie is in black in white, which I LOVE. Daniel Vincent Gordth… *sigh* I love this guy. He's awesome as a person and dreamy as Darcy. I saw a video of him reading the first chapter of The Fault in Our Stars, and since then I've been hooked. If you want to see that video, click here.
Why he should be Jennifer's Perfect Boyfriend: 
If the book isn't your thing (*gasp*), you can watch the modern-day adaptation of it! It's funny, addicting, and each video is about 3-4 minutes long. You'll love it, trust me. I'm usually gasping for air or stiffing the laughs at night from all the occurrences and fangirl moments in those videos. Here's the first episode:
Basically, imagine I wrote the same things Marianne wrote above here too. I couldn't have put it better. Darcy is so asdfghjkl;'
Only downside in my case is that… I HAVEN'T READ THE BOOK! :O Yeah… I got really into Pride and Prejudice last week while browsing through Netflix. I saw the BBC 1980's mini series, and thought I'd give it a try. I was amazed. I couldn't believe how much I've missed of such a great, humorist, romantic, and bewildering story. And Mr. Darcy! If I were to pick the perfect gentleman, I'd pick him hands down. We have the mini series, quotes, The Lizzie Bennet Diaries, and the 2005 film for me to obsess over and I'm suddenly and constantly swooning over this (unfortunately) fictional character. I'm dying to read the book to get more Mr. Darcy action… He's so annoying, cute, infuriating, shy, and did I mention strikingly handsome? At least with the actors… If I ever meet someone like him in real life (Oh God please), I'd marry him. I'd be just like Mrs. Bennet in search of marrying him 😀
So, these are our perfect boyfriends this week! Let us know who your perfect boyfriends by sharing the link to your post via the inklinkz icon below. Or you can also leave it to us on the comments section.
Have a great day!
The following two tabs change content below.
We're two Puertorican girls who want to share our love of reading with the world. We sometimes substitute words for GIFS and either rant or fangirl a lot in our reviews. Talk to us about anything! 🙂
Latest posts by Boricuan Bookworms (see all)
Related Posts