Genre: Adult Fiction, Horror, Mystery, Crime, Short Story
Publisher: Self Published via Create Space
Publication Date: September 6th 2013
Source: Ebook Copy Provided by Author in Exchange of Honest Review
Goodreads Summary:
Dave liked nothing more than to sit and waste his life away.
Until one night his world was turned upside down and his life ripped apart, throwing him into a must win battle with an unknown enemy.
With time running out and the odds against him.
Can he stop this "thing" or is it too late?
Dave used to be a star track runner with his mind set up for the Olympics. He was faster than anyone he knew and, with the help of his coach and close friend, he was sure to make it. Until a car accident takes all that mattered to him most. With the death of the coach and the motivation, Dave slowly but surely went down hill with his good grades, then to drugs, until nothing of him remained but a worthless man living with his mother. Years passed and he's become an adult that mistreats his own mother with a low income, being jobless, and a good for nothing piece of shit. And what takes him out of his own hellhole is a tragedy. Someone is taking people away, and they've taken his mom. Something clicks inside of him, making him realize his mistakes and that he has to do something about them as he too investigates the crime because the police don't seem to mind too much. And like this, his wasted life might turn another path set out by misfortune of an unlikely and twisted enemy he later faces to save hundreds of missing people.
This book was quite a surprise to me. I'm still in a introduction phase where I'm starting to read Crime and Horror books, and this did a good job into making me like this genre even more.
We have Dave, a complete waste of a man and a disgrace to his family after letting his bright future go to waste with his life. Andrew Lennon narrates the book from a third person point of view, switching between Dave's present and past. In some cases this is bothersome when it comes to back-story, but in this novella it's actually great because as we see how present Dave, I could help but think of what made him be like that. It gives a higher understanding of the character and more depth to him as a person. Although Dave was a great character, stupid, idiotic, a violent man and a poor excuse, I couldn't help but sympathize with him and be happy when, at the end, it seems that he might just decide to change his ways once and for all. The bad thing was that all it took was some crazy psycho man kidnapping people to do so.
Is it weird that while writing this the song Alibi by 30 Seconds to Mars started to play? Feels a bit like it goes with Dave right now. Anyways…
What was more shocking in this story was the quality in descriptions. Gosh, the gruesome details, the tension building, plus add that I was reading this at midnight, it sure gave me the creeps sometimes. Also, when my light got off I jumped like a scared cat. Andrew knew how to capture the reader with his prose and use of words that made you keep reading until the very end.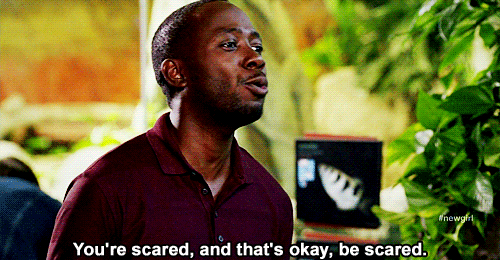 In general, the story was great and engaging, but I felt like it needed a bit more of something to make it a big wow. Maybe it as just me. Either way, it was a great debut novella by Andrew Lennon and I look forward to reading more of his creepy thrillers soon.
Rating: 3 stars
The following two tabs change content below.
I'm Jennifer. Addicted reader, and lover of books. I'm a full-time college student majoring in English Liturature and Linguistics & Communication, with aspirations of being a professional editor. Among other things. In the meantime, I obsess over books, history, art, and politics. I believe in freedom of speech and reading whatever you want. Open to discussions about anything and everything 🙂
Latest posts by Jennifer Madero (see all)
Related Posts