All Lined Up (Rusk University, #1)

by Cora Carmack
Genres: Contemporary, Emotions & Feelings, Family, Fiction, Love & Romance, New Adult
Series: Rusk University #1
Published by William Morrow Paperbacks on May 13th 2014
Source: Own
Goodreads
Amazon, Barnes & Noble , The Book Depository

New York Times and USA Today bestselling author Cora Carmack follows up her trio of hits—Losing It, Faking It, and Finding It—with this thrilling first novel in an explosive series bursting with the Texas flavor, edge, and steamy romance of Friday Night Lights.In Texas, two things are cherished above all else—football and gossip. My life has always been ruled by both.Dallas Cole loathes football. That's what happens when you spend your whole childhood coming in second to a sport. College is her time to step out of the bleachers, and put the playing field (and the players) in her past.But life doesn't always go as planned. As if going to the same college as her football star ex wasn't bad enough, her father, a Texas high school coaching phenom, has decided to make the jump to college ball… as the new head coach at Rusk University. Dallas finds herself in the shadows of her father and football all over again.Carson McClain is determined to go from second-string quarterback to the starting line-up. He needs the scholarship and the future that football provides. But when a beautiful redhead literally falls into his life, his focus is more than tested. It's obliterated.Dallas doesn't know Carson is on the team. Carson doesn't know that Dallas is his new coach's daughter.And neither of them know how to walk away from the attraction they feel.
As of lately, I've found myself inclining more towards New Adult books rather than Young Adult when it comes to nothing paranormal or of fantasy. In my search of those types of books, specifically the ones that had to do with college, I picked this one up to see what was all the fuss. One of my close friends and blogger, Gen from Latte Night Reviews, can't stop raving about the Rusk University Series, and curiosity won.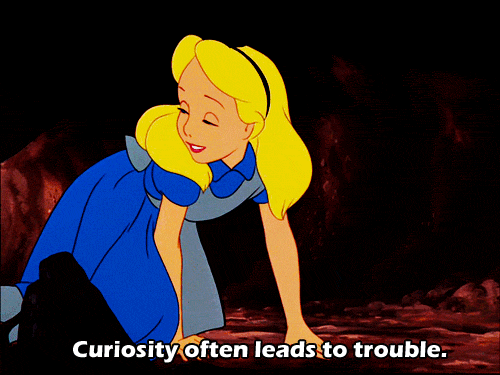 From the moment a male appeared in this book I couldn't stop fangirling, even if said male wasn't the main romantic interest. Cora Carmack simply knew how to catch your mind's eye with swoony men. Carson McClain was super sweet and a very passionate person. He was loyal to his family and goal-driven. He knew what he wanted and was determined to reach his goals, even if it meant doing sacrifices on the way. Like not falling for the redhead that was a daredevil in his eyes, and ultimately, Coach Cole's daughter. I loved him and swooned with every single word he uttered. Not to mention incredibly sexy by the descriptions. Definitely not your typical stereotyped jock.
Dallas was another interesting character. She was a dancer at heart and was often arguing about what she wanted to do with her life with her father, the coach. And football, a thing that never seemed to leave her alone even in college. I loved her relationship with her best friend, Stella, and how she fought for what she wanted, even if she really wanted to run the other way to escape the pain.
The story in general was interesting, though some of the problems seemed pointless to me, like not telling her dad that she liked one of the players. So many problems could be saved if you came straightforward with the truth about things, but I guess that it was okay considering that Dallas and her father, even though they've know each other for a while, they didn't know how to not fight and instead listen and be supportive.
The romance was super sweet and mega sexy. Although, it felt rushed. it was instalove at its best. I liked it, yes, because I tent to like a good instalove from time to time, but it still felt irksome the strong feelings these two had in less than a month. Not that I complained much after the initial shock. I almost missed my train stop to do college stuff myself for reading an intense scene.
Many aspects of the story were great when it came to fighting what you want, the importance of family communication and the things it can bring, strong friendships, and taking risks in love. I really liked the book, and am desperate to read the sequel, All Broke Down with the even sexier Silas Moore. I'm letting some time pass because I don't want it to end too soon 😉 It was my first Cora Carmack book, and hopefully it won't be the last. Worth trying out if you're into steamy romances, sports, and New Adult books.
Rating: 4 stars
Rating Report
Plot
Characters
Writing
Pacing
Romance
Overall:
4.3
The following two tabs change content below.
I'm Jennifer. Addicted reader, and lover of books. I'm a full-time college student majoring in English Liturature and Linguistics & Communication, with aspirations of being a professional editor. Among other things. In the meantime, I obsess over books, history, art, and politics. I believe in freedom of speech and reading whatever you want. Open to discussions about anything and everything 🙂
Latest posts by Jennifer Madero (see all)
Related Posts