Genre: Young Adult, Science Fiction
Series: Avalon, #1
Publisher: Balzer & Bray
Publication Date: January 21st, 2014
Source: Provided by Publisher via Edelweiss
Goodreads Summary: Of the various star systems that make up the Confederation, most lie thousands of light-years from First Earth-and out here, no one is free. The agencies that govern the Confederation are as corrupt as the crime bosses who patrol it, and power is held by anyone with enough greed and ruthlessness to claim it. That power is derived from one thing: metatech, the devices that allow people to travel great distances faster than the speed of light.
Jeth Seagrave and his crew of teenage mercenaries have survived in this world by stealing unsecured metatech, and they're damn good at it. Jeth doesn't care about the politics or the law; all he cares about is earning enough money to buy back his parents' ship, Avalon, from his crime-boss employer and getting himself and his sister, Lizzie, the heck out of Dodge. But when Jeth finds himself in possession of information that both the crime bosses and the government are willing to kill for, he is going to have to ask himself how far he'll go to get the freedom he's wanted for so long.
Avalon is the perfect fit for teens new to sci-fi as well as seasoned sci-fi readers looking for more books in the YA space-and a great match for fans of Joss Whedon's cult hit show Firefly.
I think my rating of this book is due to something much more than just disappointment. I wish I could say it was because I'm not a big fan of sci-fi, but I hardly doubt that's it, since I was really interested in the sci-fi parts of the story. I really enjoyed reading about all the space aspects in the story, and was entertained for the most part.
Jeth is a pretty good fleshed out character, too. I liked his interactions with the crew and the fact that they all seemed a great family. I loved seeing such strong friendships within the book.
If I'm going to attribute my indifference to this book on something, it could be the romance that was thrown in here. I feel like there are moments when a love story can be added, and moments when it shouldn't, and in this book, I feel like a love story shouldn't have been added. Jeth's main goal is to get Avalon back and help his crew, so why can't you stick to that? Adding a romantic interest (which was frankly annoying) to the story was really unnecessary and it really made me lose interest in the book.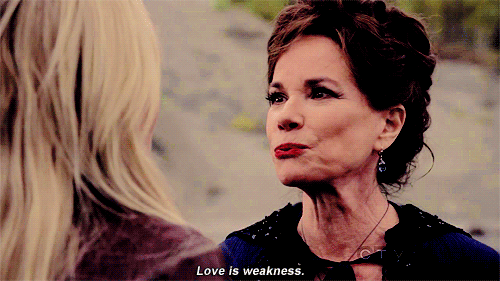 I could also say that my indifference is due to the writing. This book was narrated in third person. This led to everything sounding really… detached. I found I couldn't give a crap about most of the things happening because I couldn't connect emotionally to the story.
Last aspect of this book that irked me was the predictability. Jeth and his Crew-trusted people they shouldn't have, constantly made the wrong decisions, and never learned from their rash, impulsive actions. For them being portrayed as some badass teenage mercenaries, you'd think they'd have more common sense.
Overall, I could say that I was pretty underwhelemed by this story. I'll maybe read the sequel to see how the story ends.
Rating: 2.5 stars
The following two tabs change content below.
I'm Marianne. Professional Fangirl, part-time Blogger. Full-time college student. GIFs are a natural part of my posts, so be warned. I LOVE reading, so definitely feel free to discuss books with me. Opinions are welcome.
Latest posts by Marianne @ Boricuan Bookworms (see all)
Related Posts