Genre: Young Adult, Supernatural, Paranormal Romance
Series: Guards of the Shadowlands, #1
Publisher: Amazon Children's Publishing
Publication Date: October 16th 2012
Source: Finished Copy Provided by Publisher
Goodreads Summary: "My plan: Get into the city. Get Nadia. Find a way out. Simple."
A week ago, seventeen-year-old Lela Santos's best friend, Nadia, killed herself. Today, thanks to a farewell ritual gone awry, Lela is standing in paradise, looking upon a vast gated city in the distance—hell. No one willingly walks through the Suicide Gates, into a place smothered in darkness and infested with depraved creatures. But Lela isn't just anyone—she's determined to save her best friend's soul, even if it means sacrificing her eternal afterlife.
As Lela struggles to find Nadia, she's captured by the Guards, enormous, not-quite-human creatures that patrol the dark city's endless streets. Their all-too-human leader, Malachi, is unlike them in every way except one: his deadly efficiency. When he meets Lela, Malachi forms his own plan: get her out of the city, even if it means she must leave Nadia behind. Malachi knows something Lela doesn't—the dark city isn't the worst place Lela could end up, and he will stop at nothing to keep her from that fate.
My thoughts:
I never tend to expect anything new when it comes to themes of death and the afterlife. All that changed when I read Sanctum. Sanctum totally blew me away! I was not expecting so much originality in one book.
Lela Santos has never had anything to live for. She's on parole, and everyone at her high school labeled her as the school thug. When she defends Nadia, the school queen bee, she expects to be ignored soon after. But that's not the case. Nadia befriends her and shows Lela that there IS something to live for. When Nadia suddenly kills herself, Lela finds out she's stuck in the Suicide Gates, a place that haunts Lela's dreams and apparently is very real. Lela decides to save Nadia, no matter the cost.
What initially drew me into this story was the overall theme of friendship and how it can make you do crazy things. Nothing is crazier than literally going to hell for your best friend. Lela is a total badass. She reminds me of Rose Hathaway from Vampire Academy; willing to do anything for her best friend.
But how could I walk away from Nadia? After everything she'd done for me…how could I turn my back on her when I knew what she was going through? […] I had to go after her.

-Sanctum by Sarah Fine
Lela is one of the most refreshing characters I've read in a while. It's true that sometimes she was a bit too self-sacrificing, but other than that I loved her! She wasn't perfect, not at all; in fact she had tried to kill herself, which is why she knows what happens in the afterlife. I think it shows true character when you're damaged. Lela grew so much in this book, at the end she's a completely different person, and still completely likable. Wanna know the best part? Lela is Puerto Rican.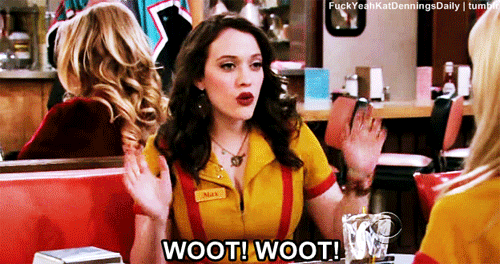 My absolute favorite part of this book was the romance. The romance doesn't predominate in this book; Lela is focused mainly on saving Nadia than anything else, but… God. Malachi. I feel like Malachi needs a complete essay all for himself. He's the perfect hero/love interest! He's attractive, compassionate, charming, daring, smart, fierce, protective, wonderful, and let's add an accent to everything else. Can you say drool?
"This kiss was a living thing. A wild and dangerous thing. It spread its wings and carried us out over the city, over the walls. Malachi tasted like the forest, like the sun, like every dream I'd ever had about what this moment should be."

-Sanctum by Sarah Fine
Malachi knows how dangerous it is within the suicide gates, which is why he wants to get Lela out, but Lela has other plans. There was a sort of Rose/Dimitri feel to their relationship, in the aspect that they could both take perfect care of themselves, but together were a force to be reckoned with!
The plot was amazingly put together, adding lots of twists and turns along the way, as well as lots and lots of feels. This is so much more than a girl searching for her best friend, this is also about a girl searching for herself, overcoming her fears and learning to love all at once. I loved this!
When I finished the book I couldn't believe it. I finished this book in less than 5 hours. I only regret the fact that I don't have Fractured in my hands right now.
If you want badass characters, swoony romance, awesome twists and turns, and great character development, then definitely pick this book up!
Rating: 5 stars
Find the Book: Amazon | Barnes and Noble | Goodreads
Author: Website
The following two tabs change content below.
I'm Marianne. Professional Fangirl, part-time Blogger. Full-time college student. GIFs are a natural part of my posts, so be warned. I LOVE reading, so definitely feel free to discuss books with me. Opinions are welcome.
Latest posts by Marianne @ Boricuan Bookworms (see all)
Related Posts