Genre: Graphic Novel, Comic, Young Adult, Dystopia, Science Fiction
Series: Collection of The True Lives of the Fabulous Killjoys #1 – #6
Publisher: Dark Horse Comics
Publication Date: May 7th 2014
Source: eARC Provided by Publisher via Netgalley
Goodreads Summary:
Years ago, the Killjoys fought against the tyrannical megacorporation Better Living Industries, costing them their lives, save for one—the mysterious Girl. Today, the followers of the original Killjoys languish in the Desert while BLI systematically strips citizens of their individuality. As the fight for freedom fades, it's left to the Girl to take up the mantle and bring down the fearsome BLI! Collects The True Lives of the Fabulous Killjoys #1–#6 and "Dead Satellites" from Free Comic Book Day 2013.
Goodreads Author Profile (Gerard Way)
I became a fan of My Chemical Romance about three years ago, and was deeply saddened when I heard that they were breaking up. I had loved their last album so much, Danger Days, it felt like a story uncompleted. Then I saw this comic book collection on Netgalley. I had to read it no matter what, and am greatly grateful for the publisher approving me this title.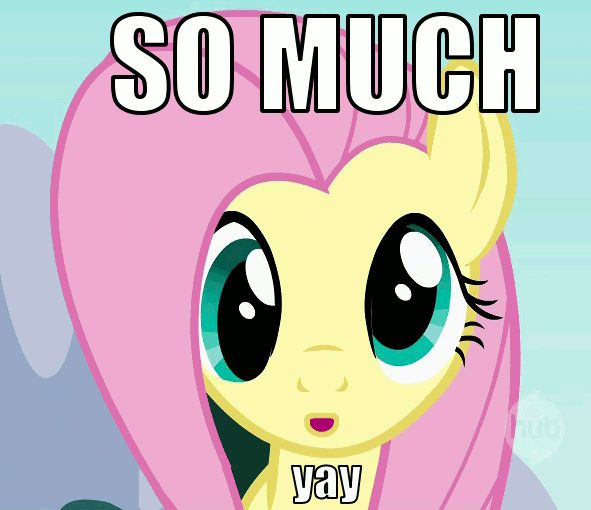 This comic is a compilation of the issues of The True Lives of the Fabulous Killjoys #1 to #6.
To better understand this comic book, you definitely have to watch the two videos and hear the album Danger Days by My Chemical Romance; it works as a kind of prequel for the comics, and give a much exciting feel to reading the story behind the lyrics of the band. The comics are situated years after the Killjoys were killed. Battery City commands everything, and the Scarecrows are wipping out the few surviving people that live in the dessert trying to express themselves against Better Living Industries. In Battery City, two androids are fighting to live when their batteries are outdated and are to be sent to space to become satellites. They believe that Destroya, a robot lost in the desert, will free them all. In the mean time, the man who was the best at killing and got the Killjoys is looking rather old and feeling things he shouldn't for a citizen of the city, things that are banned and frowned upon by Better Living Industries. And last but not least, we have The Girl the Killjoys gave their lives to keep safe, a girl who's said to be the new Messiah that'll save everyone from the clutches of those who want to kill individuality and all things that makes us who we are.
The story in general might be a little… weird and uncertain sometimes, but by the end of the book you'll be flabbergasted by the whole concept and message this has to offer. I had to do some research on Better Living Industries in the website MCR put before the album release, and said album's songs to better understand what was happening. This industry seeks to rid people of a life full of color, emotions, interactions of all kinds, and control their lives in a robotic way where money is the most important thing. I love how in the comic, while in the desert everything is vibrant with color and a futuristic looking style of clothes like from Back to The Future 2, a big contrast and no-no to what Better Living Industries wants. For more info on Better Living Industries, click here! 
The story in general managed to capture me entirely, making this an easy and fast read. Add there the excitement of reading a comic by a freaking band based on one of their albums. But it wasn't only the idea of reading it that amazed me, but the things it delivers to the reader about current social issues regardless of this being in a post-apocalyptic world. The two droids I mentioned before, I bet they were lesbians. And the assassin was having a relationship with another man. Gerard wasn't afraid of putting them here, instead, he embraced them and put it as something normal, something a lot of people fail to do sometimes. It also talks about individuality as a person, not to be shut up by what the world says and go with your beliefs no matter what. That people, every single one of us, has a purpose here and we are the ones to decide if we want to do it or not, to sacrifice for others or be selfish with what we know might help others.
What else can I say? This was freaking awesome. The drawings just popped out of the page, the colors were like going in a trip down a rainbow, so full of life. I liked all the characters, specially the Girl. She played a major part in the videos, and here we get to know her well, to understand her and see her grow up from the image of a little girl to one of a woman who has character and bravery to do what she has to do to save everyone she cares for. Because the love of those here and those already lost, that's what keeps us alive, what keeps us from following or shaping our destinies and not perish into bad things, like Better Living Industries.
A definite read for all My Chemical Romance fans anf also anyone looking for a fun, thought-provoking post-apocalyptic comic that'll blow your wits.
Rating: 4 stars
The following two tabs change content below.
I'm Jennifer. Addicted reader, and lover of books. I'm a full-time college student majoring in English Liturature and Linguistics & Communication, with aspirations of being a professional editor. Among other things. In the meantime, I obsess over books, history, art, and politics. I believe in freedom of speech and reading whatever you want. Open to discussions about anything and everything 🙂
Latest posts by Jennifer Madero (see all)
Related Posts