Genre: Young Adult, Fantasy
Series: The Aquarathi #1
Publisher: Harlequin Teen
Publication Date: October 29th 2013
Source: Provided by Publisher via Netgalley
Goodreads Summary: THE GIRL WHO WOULD BE QUEEN
Nerissa Marin hides among teens in her human form, waiting for the day she can claim her birthright—the undersea kingdom stolen from her the day her father was murdered. Blending in is her best weapon—until her father's betrayer confronts Nerissa and challenges her to a battle to the death on Nerissa's upcoming birthday—the day she comes of age.
Amid danger and the heartbreak of her missing mother, falling for a human boy is the last thing Nerissa should do. But Lo Seavon breaches her defenses and somehow becomes the only person she can count on to help her desperate search for her mother, a prisoner of Nerissa's mortal enemy. Is Lo the linchpin that might win Nerissa back her crown? Or will this mortal boy become the weakness that destroys her?
My Thoughts:
Nerissa: The girl who WOULD ANNOY THE HELL OUT OF ME.
 Many of you already know how much I love anything mermaid related. When I read the summary for this book, I was more than ecstatic about having been approved on Netgalley. I'm sad to say that I am more than disappointed in this book.
I'll list the multiple ways I was disappointed:
-The Setting: Less than 5% of this book's action actually occurs in water. Can you believe that? A mermaid book that doesn't even occur in the ocean? The grand majority of this book is situated in Nerissa's school, or in her house.
-Nerissa: Nerissa was the main reason I disliked this book. At the beginning she's shallow, selfish and mean. At the end she's still that, but now she's in love so that changes things. NOT. Other than these ugly characteristics, Nerissa was also incredibly dense. Many obvious details were so difficult to grasp for her. It was like Nerissa was constantly in denial about what was happening around her because she still wanted to feel "human". This, plus other little aspects about her couldn't make me like her.
-Nerissa's Bipolarity: I feel like this just needs an essay for me to explain what I feel about this. I'll try to keep my thoughts short and to the point: Nerissa meets Lo, an exchange student with beautiful blue eyes and an attitude that sees right through Nerissa. She hates him. But she loves him. But she hates him. He shouldn't be talking to other girls. But he shouldn't be talking to her. She doesn't want a relationship with him. But he shouldn't be with anyone else. She needs to kiss him. But that would be a bad idea.
Understand what I mean? Neither do I.
I don't really understand why she would be so annoyed with Lo. Lo did absolutely nothing to her. I mean, his personality was practically a cardboard cutout for every single other YA typical boy, but I honestly can say that he didn't do anything whatsoever for Nerissa to be so mad at him.
Nerissa's hot and cold game with him got overused by the second time she played it, and I detested whenever she got wicked jealous of another girl for only talking to him. I mean if you say you don't like him, and you tell him never to speak to you again, then that's probably what he thinks you want him to do. Get a grip, Nerissa!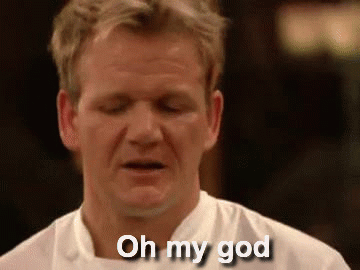 -Informational Dumps: I cannot tell you how many pages I skipped because all I could see was a huge chunk of text. At the end of this story, I can honestly say I know everything important in this book, and I didn't even need to read it all. I skimmed a lot, and honestly I couldn't even enjoy the dialogue much. There was too much rambling and repetition for me to get into it.
-The Mermaid Aspect: This is one of the biggest disappointments of the book. The "mermaid" aspect isn't even present in the story. It's more of a "sea creature" element.
-Lack of Conflict: I felt like there was lack of a real conflict for about 70% of the book. If I had stopped reading at say, 45%, the conflict would have been whether or not Nerissa wanted to date Lo. That was all. The antagonist doesn't even appear up until the end, and the antagonist's personality seemed completely false and clichéd.
-The Romance: Here's the clincher. The romance screamed "Instalove" from the very first moment when Lo said, "You're so different from other girls", and Nerissa said "His eyes were pulling me in and I felt a deep connection to him". (These are paraphrased)
There was no real romance between the two, nor did we ever see them actually fall in love. Most of the time Nerissa was blowing him off, and Lo was trying to unsuccessfully flirt with her. We don't know Lo's personality, nor do we even know how the heck he even fell for Nerissa. The romance was completely forced.
For the most part, this book reads like a story about a girl who's indecisive about dating a guy or not. A girl who goes to school dances, and school games and basically just a normal teenage girl with a normal teenage life.
All in all, I couldn't find anything I liked about the book, and I'm horribly disappointed. If you're looking for a substantial mermaid story, maybe you should try Tangled Tides by Karen Amanda Hooper.
Rating: 1 star.
Find the Book: Amazon | Goodreads
The following two tabs change content below.
I'm Marianne. Professional Fangirl, part-time Blogger. Full-time college student. GIFs are a natural part of my posts, so be warned. I LOVE reading, so definitely feel free to discuss books with me. Opinions are welcome.
Latest posts by Marianne @ Boricuan Bookworms (see all)
Related Posts