Stacking The Shelves is a meme hosted by Tynga's Reviews and it's all about sharing the books you are adding to your shelves, may it be physical or virtual. This means you can include books you buy in physical store or online, books you borrow from friends or the library, review books,gifts and of course ebooks! It gives us bloggers a chance to share what we books we've acquired over the last week(s).
Hello, again! It's felt like a long time since we've done one of these posts. Let's begin, shall we?
Marianne's Haul:
I am tecnically on a book ban (because I personally haven't bought a physical book), but that didn't stop me from acquiring lots of books over the weeks.
Purchased/Free For Kindle/Gifts:

Something Like Normal by Trish Doller – It was an Amazon monthly deal!
Coming Home by Priscilla Glenn – I really like the plot and it was a daily deal, so I couldn't pass it up 🙂
The Boys of Summer by C.J. Duggan: It's currently FREE on Amazon Kindle.
Rush by Eve Silver– I've been wanting to read this one for a long time, so when I realised it was a daily deal, I one-cliked it!
In the After by Demetria Lunetta– I got the second one of this series from Edelweiss, so decided to buy it so I could read the whole series.
To All the Boys I've Loved Before by Jenny Han – I am a compulsive buyer! The ebook was on sale on Amazon, so I one clicked it. Then the audiobook was on sale, too, so I bought it! I have no self control.
Stone of Destiny by Laura Howard – It was 99 cents on Amazon. I couldn't resist!
Lost &  Found by Nicole Williams– FREE
Clicks by Amy Evans – FREE
Midnight Never Ends by Thomas Amo– It was 99 cents and I wanted to support the author, so I picked it up. Can't wait to read it.

Taking Back Forever by Karen Amanda Hooper – It is SIGNED by Karen herself. I squealed when I finally got it!
Maybe Someday by Colleen Hoover – My mom bought me this one!
My Life Next Door by Huntley Fitzpatrick – Gift from mom as well.
Dash & Lily's Book of Dares by Rachel Cohn & David Levithan – Jennifer was awesome and gave me this as an extremely late birthday present.
Nearly Gone by Elle Cosimano– Jennifer didn't like this one, so gave it to me instead.
These books were gifts, too! 🙂 My family has finally come to terms with the fact that I love books.
Percy Jackson Boxed Set (New Redesigned Covers) by Rick Riordan
Anna and the French Kiss by Stephanie Perkins– THE COVER!
For Review: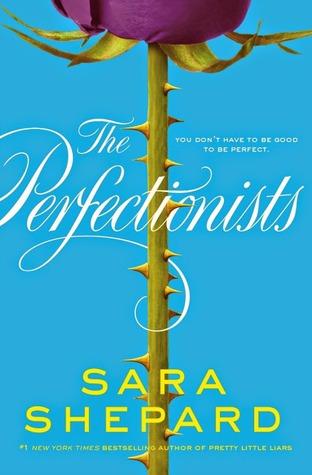 The Perfectionists by Sara Shepard – THANK YOU SO MUCH EDELWEISS!
Jennifer's Haul:
Purchased:

Lola and the Boy Next Door by Stephanie Perkins – Loved Anna and The French Kiss and decided to buy this one.
It's Kind of a Funny Story by Ned Vizzini – I've been curious about this one for a while.
Eat, Brains, Love by Jeff Hart – I got the second book approved on Edelweiss and decided to buy it.
Cinder by Marissa Meyer – Too curious to let it pass. Plus retelling.
My Life Next Door by Huntley Fitzpatrick – Dying for a whole year to read it and HECK YEAH Love it <3
Mansfield Park by Jane Austen – Saw two movie adaptations of this book and had to finally get it.
Of Poseidon by Anna Banks – Have the ebook, the audiobook, and finally the paperback. *Squeals*
Of Triton by Anna Banks – Have the audiobook but really wanted to read it on physical first. FINALLY!
For Review:
Heads Up Philosophy by DK Publishing – Got this one this last week from Penguin Books and it's so interesting! I can't wait to read more <3
Lailah by Nikki Kelly – Requested in a thirst for paranormal and vampires, and thank you Netgalley for approving!
What happened this week:
Reviews:
Ink by Amanda Sun
The Fault in Our Stars Movie
Attachments by Rainbow Rowell
Superman/Wonderwoman Vol:1 Power Couples
We Were Liars by E. Lockhart
Discussions: 
Not All Adaptations Are Perfect
Other: 
Cover Reveal: Virtual Arcana by Karen Amanda Hooper
What did you get this week? Comment below or leave us a link to your post!
The following two tabs change content below.
We're two Puertorican girls who want to share our love of reading with the world. We sometimes substitute words for GIFS and either rant or fangirl a lot in our reviews. Talk to us about anything! 🙂
Latest posts by Boricuan Bookworms (see all)
Related Posts